FoB Reunion in Stockholm 2023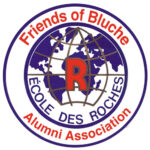 Welcome to Sweden
We, Annie and Mikael Bengtson, would like to welcome you to our country and our cities – Stockholm and Uppsala – and to the 2023 Reunion for Friends of Bluche.
The web site you are just visiting is about Ekhamns Gård, a 17th century mansion that belongs to our family. We run a business where people can rent our house for weddings, parties etc. We have chosen to have the booking process go through our company in order to make it easier to handle.
Please note that this page is for registration purpose only. You will find all the facts and details about the reunion on the FoB web site, please go there to find out more:
www.friendsofbluche.com/2023-stockholm
In order to have access to all the activities, we strongly advise you to register before April 30. If you register later, we'll try to make it work but we can't guarantee that all activities will be available.
If you want to stay overnight at Ekhamn on Saturday and Sunday, you book your bed when you register. Then send us an e-mail to let us know who you are sharing room with. We have rooms with 2, 3 and 4 beds and can host between 35 and 50 people depending on if you want to share room or not. You will only share a room with the people you specify.
If you need to cancel
If you for some reason need to cancel your registration, you may get a refund depending on our own deadline for reducing the number of participants for the different activities. Last date for cancellation is shown next to the activity below. Up until that date you pay a cancellation fee of 10%, after that date you have to pay the full price.
Registration
The prices below are all in the Swedish currency SEK (10 SEK is approximately equal to 1 USD) and the exchange rate is set by your bank at the time of registration. So the actual cost in you currency may differ slightly to the prices in USD on FoB web.
If you've paid your $35 annual dues to FOB, thank you. If you haven't, please join today and you will save yourself a $50 surcharge for this reunion to help cover our overhead costs. If you would prefer to simply pay the $50 surcharge instead of joining, just add that item to your registration.
Please note that you don't need a PayPal account to pay. During the payment process, follow the links that says you can pay with a credit or debit card. They do their best to hide it – but it is there!
That being said, it's time to start the registration!
Please note:
1. Due to a bug in the booking system the activities might not be listed in chronological order. Sorry for that.
2. The form is in Swedish. "Biljetter" means Tickets, "tillgängliga" means Available, "Skaffa biljetter" means Buy tickets.